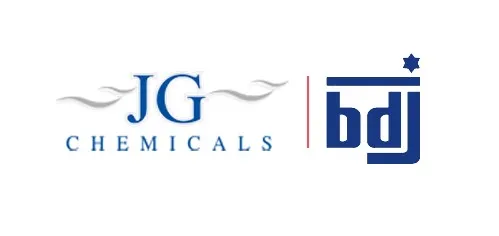 J G CHEMICALS IPO – On January 4, 2023, J.G.CHEMICALS LIMITED submitted the Draft Red Herring Prospectus (DRHP) to SEBI in preparation for an initial public offering (IPO). According to the draft red herring prospectus, the IPO consists of a fresh issue of equity shares worth up to Rs 202.50 crore, and 57 lakh equity shares are offered for sale (OFS) by the company's current promoter group owners.
The Equity Shares have a face value of Rs 10 each. Through the OFS, the promoters are selling a portion of their stake in the company. Vision Projects & Finvest Private Limited is selling 364,000 equity shares while the promoter group Suresh Kumar Jhunjhunwala and Anirudh Jhunjhunwala are selling 127,000 equity shares and 650,000 equity shares in the OFS respectively. Another promoter Jayanti Commercial Limited is selling 140,000 equity shares.
J G Chemicals IPO – The Company Business Description
J.G. Chemicals Limited is the largest producer of zinc oxide in India since 1975. The company started its operation with a 600 MTPA capacity in Kolkata. The company is a part of the BDJ Group. The BDJ group is sponsored by the "Jhunjhunwala" Family, who has been in trade and industry for over 90 years. The group has made significant contributions to the expansion of many industries in India.
J.G. Chemicals is the only sole manufacturer of zinc oxide in India that complies with both ISO Standards and IATF certification.
The company sells about 80 distinct grades of zinc oxide and is one of the top 10 producers of zinc oxides worldwide.
J.G. Chemicals Limited manufactures zinc oxide using the French process, the industry-standard production method that has been adopted by all the main producers in the Americas, Europe, and Asia.
The goods made by the company are used in a variety of industrial applications, such as rubber (tires and other rubber products), ceramics, paints and coatings, pharmaceuticals and cosmetics, electronics and batteries, agro-chemicals and fertilizers, specialty chemicals, lubricants, oil and gas, and animal feed.
J.G. Chemicals has three manufacturing facilities and a production capacity for zinc oxide with total capacity close to 60,000 MTPA.
J.G. Chemicals Limited Founders and Leadership team
Suresh Jhunjhunwala is the Executive Chairman and Whole-time Director of the Company. He has over 35 years of experience in the chemical and specialty chemical industries. He has been involved with the company since its formation.
Anirudh Jhunjhunwala is the Chairman and CEO of the company. He has over 20 years of experience in the chemical and specialty chemical industries. He has been involved with the company since its establishment.
Anuj Jhunjhunwalais the Whole-time Director and CFO of the company.
J.G. Chemicals Limited Revenue and Profit
Total income of the company increased to INR 6,230.47 in the fiscal year 2022 as against INR 4,072 million in fiscal year 2020. The Revenue from operations, rose from INR 3,993.91 million in FY 2020 to INR 4,352.98 million in FY 2021, and then to INR 6,128.30 million in FY2022. The company has shown continuous improvement in its balance sheet position as well as persistent growth across a range of financial measures. The company net worth has increased from INR 849.51 in 2020 to INR 1,476.58 in 2022.
J G Chemicals IPO Review – Financial Snapshot
All amounts in INR Million
(Year ended March 31)
2020
2021
2022
Revenue Operation
3,993.91
4,352.98
6,128.30
Total Income
4,072.69
4,404.05
6,230.47
EBITDA
271.41
486.07
663.78
EBITDA / Revenue from operation (in %)
6.80
11.17
10.83
Profit After Tax
139.53
287.99
431.26
Net asset value per share (in ₹)
2 6.78
34.20
46.55
Earnings Per equity Share-Diluted
4.08
7.39
12.61
Net Cash from Operating Activities
408.67
(73.46)
67.52
Debt/Equity Ratio (%)
0.62
0.69
0.62
RoE %
16.47
24.23
30.64
ROCE (%)
18.36
25.27
25.83
Return on net worth (%)
15.25
21.61
27.09
Objective Behind the J G Chemicals IPO
Around INR 45 crore will be used by the corporation to fully or partially repay or prepay its borrowings.
The company would utilize INR 5.31 crore to cover the capital costs associated with establishing a research and development facility in Naidupeta.
Around INR 65 crore will be utilized to meet its long-term working capital needs of its subsidiaries.
INR 35 crore will be used to fund long-term working capital requirements of the Company
The rest of the net proceeds will be used for general corporate purposes
J G Chemicals IPO: Do you invest?
J.G. Chemicals Limited is the country's biggest producer of zinc oxide based on sales and output.
The demand from end-user industries drives global zinc oxide market to grow from USD 4,472 million in CY17 to USD 4,923 million in CY21, with a CAGR of 2.4%.
The zinc oxide market in India is expected to grow about CAGR of 10-12% during FY22 to FY27.
The company has a diverse customer base and has occupied a leading market position.
J.G. Chemicals Limited has been shipping its goods throughout India.
The company is also planning to expand its manufacturing operations and boost its production capacity across the country.
Opening of Chinese economy will further enhance the demand for zinc oxide and will help the company to improve its revenue.
Long-term relationships with big clients provide an important competitive benefit including revenue visibility, and the ability execution.
The company has a robust balance sheet, along with low levels of debt, which allows them to seek chances for additional expansion.
J.G. Chemicals Limited is a strong company to invest in. I would like to invest on its IPO both for listing gain and long-term investment.
J G Chemicals IPO Details
J G Chemicals IPO Details
J G Chemicals IPO Date Price Band
and other details
J G Chemicals IPO Date
Coming soon
J G Chemicals IPO Price band
Coming soon
J G Chemicals IPO Allotment date
Coming soon
Refunds Initiation date
Coming soon
Credit of Shares to Demat Account
Coming soon
J G Chemicals IPO Listing Date
Coming soon
Fresh Issue
INR 202.5 Crore
Offer for Sale
57 lakh equity shares
Equity Shares outstanding prior to the Offer
31,720,000 Equity Shares
Maximum bid (lot size)
For retail investor
Minimum bid (lot size)
For retail investor
Coming soon
Face Value
INR 10 per share
J G Chemicals IPO Listing on
BSE & NSE
J G Chemicals IPO – Contacts and Lead Managers
Contact Details
Lead Managers
34 A, Metcalfe Street, 3rd Floor
Kolkata – 700 013, West Bengal, India
Tel.: +91 33 4014 0100
Fax: +91 33 4014 0199
Email: corporate@jgchem.com
www.jgchem.com
1. CENTRUM CAPTAL LIMITED
2. EMKAY GLOBAL FINANCIAL SERVICES LIMITED
3. KEYNOTE FINANCIAL SERVICES LIMITED


J G Chemicals IPO allotment status will be available on KFin Technologies website website. To know your allotment status, get ready with your PAN number and click on this link. You may also reach out to Telephone: +91 40 6716 2222, E-mail: zaggle.ipo@kfintech.com
J.G. Chemicals IPO GMP
| | | |
| --- | --- | --- |
| Date | J.G. Chemicals IPO GMP | IPO Price |
| | | |
| | | |
| | | |
| | | |
| | | |
More From Across our Website
We endeavor to help you to understand different aspects of a company before you invest in the company's IPO. Learn all company insights for investment in new companies in the Indian share market 2023. To know more information about company insights for investment, business overview of companies for investment, here are some suggested readings on company insights for investment – 10 Best IPOs in 2022, Concord Bio IPO, Tata Play IPO, Upcoming IPOs, Upcoming SME IPOs.