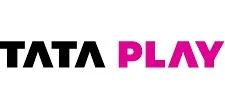 Tata Play IPO – part of Tata Sons Group, filed a confidential IPO with market regulator SEBI for approximately INR 3000 crore initial public offering. The paperwork is confidential. This is the first time a company filed a confidential IPO in India. The Securities and Exchange Board of India (Sebi) received the draught red herring prospectus (DRHP) on November 29, the Tata group company announced through a newspaper ad. The offer document will remain confidential under this optional procedure until the company confirms its IPO plan.
Tata Play IPO consists of both fresh issues and offers for sales (OFS). Temasek Holdings, Tata Opportunity Fund, and Walt Disney are selling their stakes in the company under OFS. These investors own 37.8% of Tata Play. Two financial investors – Temasek Holdings, and Tata Opportunity Fund – will complete existing from the company through OFS in Tata Play. Another promoter, Walt Disney, will retain some portion of its shares. Currently, Walt Disney holds 20% of Tata Play. The promoter group Tata sons will not sell its share in OFS. However, they will dilute some portion in the fresh issue of Tata Play IPO.
Utilization of Net Proceeds from Tata Play IPO
Tata Play will not receive any amount from the offer for sale. However, the company will enhance its visibility and brand image as well as provide a public market for Equity Shares in India through this IPO.
Utilization of the fresh issue of Tata Play IPO is not announced yet as the company filed a confidential IPO. However, a fresh issue is expected to be used to expand domestically to retain customers. Tata play IPO launch date is not yet announced.
Since the other major players in the market such as Airtel Fiber and Jio Fiber are aggressively expanding their customer base with new services, Tata Play may consider using the fund to strengthen its base.
Tata Play Services and Company Overview
Tata Sons Private Limited and TFCF Corporation have a joint venture in Tata Play Limited. The company is formerly known as Tata Sky Limited.
Tata Play is one of India's main content distribution platforms offering Pay TV and OTT services. The company was founded in 2001 and began operations in 2006. Tata Play is one of the first Direct to Home providers in India. Tata Play introduced a-la-carte channels, bespoke channel packs, and a variety of other goods and platform services that revolutionized the way its users consumed content.
Tata Play solidified its position in the Direct to Home and OTT platforms through many innovations and improvements over the years. For the first time in India, Tata Play+ introduced PVR – Personal Video Recorder – technology that allows users to pause, record, and rewind content on linear channels in set-top boxes. I remember we used to record cricket matches to watch them at night.
Then the company introduced a Hindi programming guide, video on demand, a DIY video library, and the latest Smart Guide feature to personalize content recommendations on the TV. The company also launched a 4k set-top box and continued to improve the customer experience in watching television.
Tata Play offers its services under the brand name Tata Play Binge +, Tata Play HD, Tata Play+ HD, Tata Play SD, etc. A user can watch it on the television, mobile, as well as on other mediums. The company has invested in advanced digital infrastructure and partnered with global leaders to provide superior technology to users to have a better experience in watching content.
Tata Sons holds a 41.49% stake in Tata Play while Temasek Investments Limited (20%), Network Digital Distribution Services FZ LLC (20%), Baytree Investments (Mauritius) Pte Limited (10%), and Omega FII Investments Pte Limited (7.80%) in FY22 (As of 31st March 2022).
Tata Play IPO: Financial Performance
According to the company's financial data accessed by the business intelligence platform Tofler, Tata play reported strong growth in revenue in FY22.
Tata Play reported a profit of Rs 69 crore on revenue of Rs 4,741 crore in FY22 increased by 1.25% from Rs 4,682.21 crore in FY21.
About 23 million active pay subscribers
Revenue from the direct-to-home (DTH) segment declined by 0.57% and reached Rs 4,566.68 crore in FY22 from Rs 4,593.01 crore in FY21.
Broadband services revenue almost doubled to Rs 174.39 crore in FY22 from Rs 89.2 crore in FY21.
Other income stood at Rs 27.44 crore which is an increase of 21.3% compared to Rs 22.62 crore in FY21.
Revenue from subscriptions and related services reached Rs 3,982.90 crore in FY22 from Rs 3,919.99 crore in FY21.
Operating EBITDA from the DTH business rose to Rs 2,008.70 crore from Rs 1,950.95 crore during the same period.
The company also reduced its operating loss from the broadband business from Rs 88.02 crore in FY21 to Rs 57.75 crore in FY22.
Tata Play reported a consolidated net profit of Rs 68.6 crore in FY22 compared to Rs 68.75 crore in the previous fiscal.
Tata Play IPO Details
| Tata Play IPO Details | Details |
| --- | --- |
| Tata Play IPO Launch Date | Coming soon |
| Tata Play IPO Price band | Coming soon |
| Tata Play IPO Allotment date | Coming soon |
| Tata Play IPO Refunds Initiation date | Coming soon |
| Credit of Shares to Demat Account | Coming soon |
| Tata Play IPO Listing Date | Coming soon |
| Fresh Issue | Coming soon |
| Offer for Sale | Coming soon |
| Equity Shares outstanding prior to the Offer | Coming soon |
| Minimum bid (lot size) | Coming soon |
| Face Value | Coming soon |
| Listing on | BSE & NSE |
Tata Play IPO GMP (Grey Market Premium)
| | | |
| --- | --- | --- |
| Date | Tata Play IPO GMP | IPO Price |
| | | |
| | | |
| | | |
| | | |
| | | |
Suggested Readings
We endeavor to help you to understand different aspects of a company before you invest in the company's IPO. Here are some suggested readings on company insights BIBA Fashion Limited IPO, Keystone Realtors Ltd IPO, Mankind Pharma IPO.