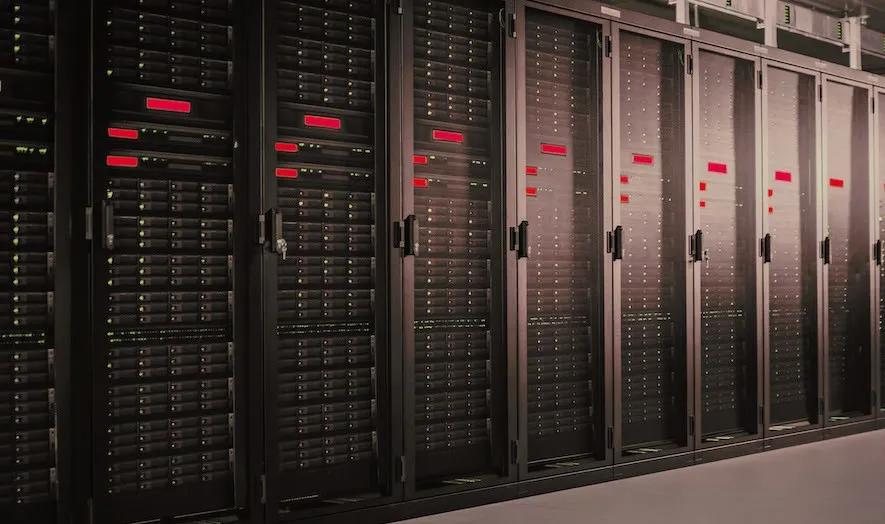 Nxtra Data Centers is planning to set up a large data center in Hyderabad with an investment of Rs 2,000 crore to develop 60 megawatts (MW) of IT load for the first phase. The total project is expected to complete by in the next 5-7 years. Nxtra will invest Rs 5000 crores by 2025 to increase its capacity by 3X to over 400 MW. Data center market in India is growing market with the increasing use of social media, OTT platform, and 5G technology. This will help the company to grow domestically as well as internationally.
Nxtra data Company Review
Nxtra data was founded in 2013 and headquartered in Gurugram, Haryana. The company is the largest network of secure, scalable, and sustainable data centers in India. Nxtra data is a subsidiary of Bharti Airtel Limited. The startup company offers data center-related services to leading enterprises, hyperscalers, start-ups, SMEs, and governments.
The company is backed by one of the world's largest investment firms 'Carlyle Group' and Bharati Airtel limited. Carlyle Group has picked up a 24.04% stake for Rs 17,880 million. Bharati Airtel Limited still holds 75.96% of the stake in the company. Nxtra is now a UNICORN start-up in India in terms of valuation. The company authorized share capital was INR 3121 million with a face value of INR 10 per equity share in March 2021.
Nxtra Data Limited Key Products & Services
The company limited offers various services within the purview of data center activities in India. Nxtra colocation data center offerings secure, scalable & sustainable hyperscale parks with industry-leading uptime. Within the colocation offering, the company provides Cages and Cabinets, Private Suites, Power Shells, and Dedicated Data centers. A customer can choose any service depending on the size of the business. Nxtra provides end-to-end services including design to build and integration to maintenance to businesses of any size and in any industry. The company also offers a seamless migration service to its clients in a controlled environment. Nxtra has approximately 38 MW of core data centers to serve its clients.
Suggested Reading on company insights Nykaa, mamaearth, Signature global, Hexagon Nutrition Pvt Ltd, Deltatech Gaming, Prasol Chemical
Nxtra Data Center capacity
The company has over 3 lakhs Route KMs of domestic fiber, over 2,50,000 Route KMs of the global submarine network, and over 200 India and Global PoPs.
The company also have strong data center capacity in India. Refer to company's data center capabilities in the table below.
Nxtra Data Center Capabilities
Metro/ Region
Racks
Capacity
(MW IT Power)
Phase
Type of
data center
Over 120 sites
in 65 Indian cities
26000 racks
50 MW
Edge
Pune
1000 racks
3 MW
I
Core
Bengaluru
2000 racks
5.5 MW
I
Core
Noida
1200 racks
4 MW
I
Core
Noida
1500 racks
6 MW
II
Core
Manesar
1800 racks
8.5 MW
I
Core
Chennai
800 racks
3.5 MW
I
Core
Chennai
250 racks
1.5 MW
III
Core
Bhubaneswar
200 racks
1.8 MW
I
Core
Mumbai
600 racks
4 MW
I
Core
Nxtra Data Limited also offers hyperscale parks across the country to serve low latency issues. The hyperscale parks are located in the major cities in the country. Two hyperscale parks started their operation and six more are upcoming projects of the company. Refer to the table below for more details.
Nxtra data Company Review: Hyperscale parks capacity
Metro/ Region
Racks
Capacity
(MW IT Power)
Phase
Space
Pune
2200 racks
21 MW
II
200000 sq ft
Chennai
3000 racks
24 MW
II
Mumbai – Upcoming
7500 racks
58 MW
I
600000 sq ft
Pune -Upcoming
12500 racks
110 MW
III
1000000 sq ft
Kolkata – upcoming
1500 racks
10 MW
150000 sq ft
Hyderabad – upcoming
5000 racks
40 MW
450000 sq ft
Noida – upcoming
5000 racks
40 MW
III
450000 sq ft
Bengaluru – upcoming
5000 racks
40 MW
II
450000 sq ft
It is not clear by when these upcoming projects will be operationalized. However, once these projects operationalize, Nxtra's total hyperscale capacity will be approximately 325 MW in India, one of the largest capacities.
The company serves more than 400 customers for their colocation needs. The customers of Nxtra data spread across its hyperscale and edge data centers include global OTT, cloud, large enterprises, the government, and SMEs.
Nxtra Data Management team
Nxtra data limited is run by strong leadership. Both Bharati airtel and Carlyle Group are strong in their respective company performance.
Mr. Rajesh Tapadia joined Nxtra as a CEO and successfully became executive director and COO of the company after 3 years in the organization. He has over 27 years of experience in data centers, cloud services, and Technology & Managed Services. Before joining this company, he worked with various companies in different roles. Among his major assignments, he associated with reliance communication as head of technical consulting and solution design, Chief operating office – technology and managed services at Trimax IT Infrastructure & Services Ltd, and as Sr. EVP, Chief Service Officer & Director on the Board of Netmagic Solutions (An NTT Communications Company).
Suggested Reading on company insights Nykaa, mamaearth, Signature global, Hexagon Nutrition Pvt Ltd, Deltatech Gaming, Prasol Chemical
Nxtra data Company Review: Financial snapshot
According to the annual report, total revenue of the company increased from INR 1095.4 crores in FY 2020 to INR 1143.7 crores in FY 2021 a growth of 4.4% during the period. Nxtra Data Center also generated quarterly revenue of INR 389 crores in FY 2022 as against INR 374 crores in FY 2021. However, the Nxtra data witnessed strong growth in PAT from INR 712 million in FY 2020 to INR 1788 million in FY 2021, 2.5 times growth during this period.
Parameters
(INR Million -Year ended March 31)
2020
2021
Total income
10954
11437
Total expenses
8066
7009
Profit after tax
712
1788
Net cash generated from operating activities
8765
2768
Earnings per share (Face value INR 10)
78.98
187.44
Indian Data center Market
The Indian data center market is USD 4.35 billion in 2021. By 2027, the data center market in India will reach ~USD 10.09 billion which is more than double the size in 2021. In terms of Megawatt, the data center stock is expected to increase from over 550 MW (~8 million sq. ft.) in 2021 to ~700 MW (~11 million sq. ft.) in 2022, rising by about 29% annually. India's public cloud market is expected to grow from USD 3.6 billion in 2020 to USD 9.5 billion by 2025.
The government of India pushing to localize data centers in India. The country also has the potential to be a regional data center hub owing to its strategic location, availability of submarine cable landing infrastructure, land supply, vast green energy, skilled manpower, and government support along with strong demand for data centers. These factors will offer significant opportunities for data center providers in the country.
There is great potential in other parts of the world, too. The Hong Kong data center market is expected to reach USD 4.12 billion by 2026. The France data center market size should register a CAGR of 8.7 % from 2021 to 2026. The Africa data center market size by investment is predicted to touch USD 5 billion by 2026.
Nxtra data Center Growth Strategies
Nxtra data is planning to invest in all the metros in India. The company is entering the club of the unicorn with a valuation of the brand above $1 billion in the year 2022. Nxtra Data Limited is committed to investing Rs 5,000 crores by FY25 to further strengthen its network of data centers by adding more capacity in key metros. The upcoming facilities would also play a key role in increasing the total installed capacity by 3X to over 400 MW to meet the surging domestic demand.
Nxtra data has been acquiring a stake in renewable power companies to increase its capacity. Nxtra data acquired 51,17,000 equity shares, 11.69% stake, in Avaada MHAmravati for Rs 5.11 crore. This will further strengthen its capacity to operate data centers using green energy.
More Across from our Website
We endeavor to help you to understand different aspects of a company before you invest in the company's IPO, India IPO Trends 2022, New Companies in the Indian share market 2022. To know more information about business overview of each company, here are some suggested readings on company insights for investment – 10 Best IPOs in 2022, Concord Bio IPO, Tata Play IPO, Upcoming IPOs, Upcoming SME IPOs.