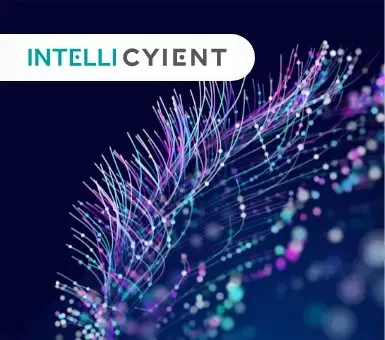 Cyient share price nse has given another breakout at 1300 level. The stock was recommended at 878 level when the stock given the first breakout. The previous chart also in this article for your reference.
The stock has given a classic breakout once again with typical cup pattern or saucer pattern in weekly and daily chart. Refer two the charts below both old and new charts.
Cyient is one of the best companies to invest in right now. Technical analysis of the stock is reflecting bullish price momentum with strong volume. Fundamentally, it is a good company to invest in for the medium to long term.
The target was given earlier for the medium-term with the Cyient share price target at 984. And for the long term, the Cyient share price target was 1125. The stock has already achieved both the target in short to medium term. With the new breakout, Cyient Stock Price can reach new high of 1500 to 1600 in medium term.
The stock has given a break out with a golden crossover pattern on the daily chart at about 878 level which is eventually its previous swing high. The share price of Cyient is trading above the previous swing high and ready to move up for a 20 – 25% move. The Cyient share price has strong support at the 865 level. IT sector is expected to perform well in 2023 with the recovery of the US and European countries.
It seems the US economy will have soft landing and that will open up the IT market. IT stocks are under performing for long time now. It is the right time to invest in IT stocks. Cyient is one of the best stock to invest now or in dip.
Cyient share price (CYIENT) islooking strong in its technical chart with strong. The share price of Cyient will reach 1500 without any resistance. Buy at this level or in a retracement of the stock to gain max.
Momentum indicators RSI, ADX, and MACD of Cyient share price are looking bullish on the daily chart. One may buy on dips for a 10 to 20% gain in short term. Cyient share price is trading at 18 Price to Earnings (PE) while the sector PE is 26.6. The stock has 20.4% ROCE and 17.2% of ROE. Zero-debt company with a debt-to-equity ratio is 0.1 in FY22. The fundamentals of the company with a low debt-to-equity ratio make it attractive.
Cyient Ltd Business Description – The company is a leading multinational engineering and technology solutions company from India. Cyient is a dependable partner for its client serving across the value chain helping to design, build, operate, and maintain the products and services. The company delivers its services and solutions across multiple industries and over 300 customers, including 29 Fortune 500 companies.
Cyient is present across the world with over 15000 employees working worldwide in over 19 countries. The company runs by a strong professional team, KRISHNA BODANAPU is the Managing Director & CEO of the company and AJAY AGGARWAL is the Executive Director & CFO of the company.
Cyient group registered a strong revenue growth of 36.7% YoY at ₹16,182 Mn and 15.9% QoQ during the third quarter of FY23.
As per the latest presentation, Cyient reported strong segment revenue. Services revenue grew by 30.1% to reach $167.9 Mn YoY.
The normalized EBITDA margin is at 17.2%; up by 78bps QoQ and down by 79 bps YoY.
Cyient registered a growth of 47.5% QoQ normalized PAT to reach ₹1,627 Mn for the third quarter of FY23 while 23.5% YoY. This is the highest QoQ growth in the last 15 quarters.
The company has adequate cash to sustain its expansion plan. Cyient generated cash and cash equivalents, including long-term treasury investments, at ₹8,694 Mn at the end of Q3FY23 compared to ₹13,944 Mn at the end of Q2FY23.
Cyient has the visibility of normalized EBITDA margins to be in the range of 16 – 17% for the group.
Expected EPS for FY24 would be Rs60 with visibility to reach a $1 Bn revenue run rate.
Promoter shareholding in the company remains almost the same at 23.36% in Dec-2022 from 23.41% in Dec-2021.
FII shareholding has declined from 34.72% in Dec-2021 to 31.07% in Dec-2022 while DII shareholding has increased from 22.77% to 24.95% during the same period.
One of its subsidiaries Cyient DLM Limited filed a draft red herring prospectus
(DRHP) on January 9th, 2023 with the Securities and Exchange Board of India, BSE, and NSE to float its separate IPO and will be listed as a separate entity.
That will benefit both the parent and subsidiary company to unlock its true value for the shareholders.
The company is good for long-term investment.
Cyient Share NSE Price Breakout – Daily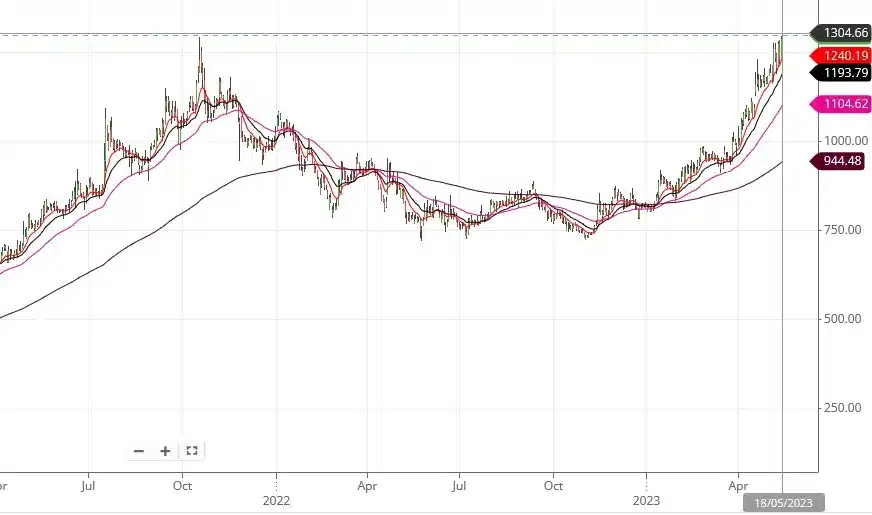 Cyient Share NSE Price Breakout – Weekly
Old Charts during Previous recommendation period for your reference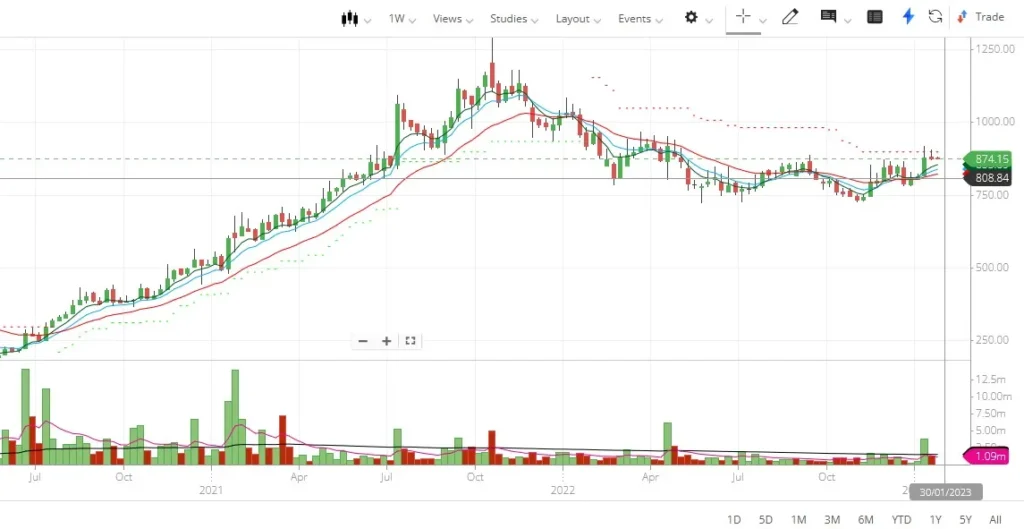 More From Across our Website
We endeavor to help you to understand different aspects of a company before you invest in the company's IPO. Learn all company insights for investment in new companies in the Indian share market 2023. To know more information about company insights for investment, business overview of companies for investment, here are some suggested readings on company insights for investment – 10 Best IPOs in 2022, Concord Bio IPO, Tata Play IPO, Upcoming IPOs, Upcoming SME IPOs.