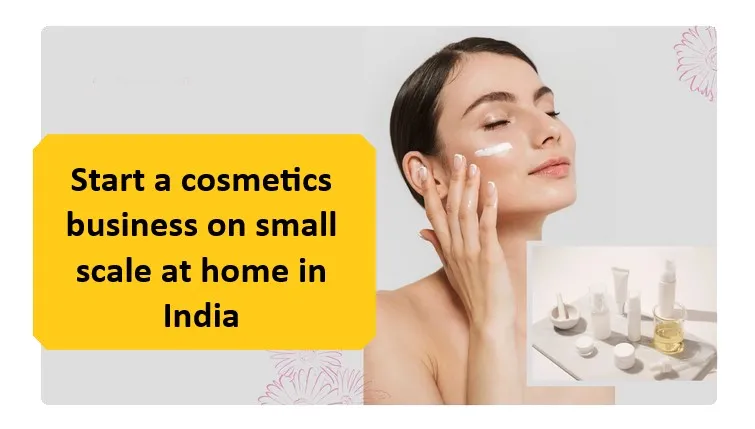 How to start a cosmetics business in India. This question has been in the mind of many Indian youngsters, particularly women. The cosmetics Business in India has been flourishing for the last couple of years. Particularly, the green or natural cosmetics business has strong demand in India now. India is certainly known to have a long heritage of beauty products and cosmetics for years. However, the industry comes to the limelight over the last couple of decades due to increasing participation in beauty contests, movies, and web series. It has increasingly become a tradition to use cosmetics and makeup during marriages, annual functions, or any other celebrations at home.
The demand for premium cosmetics and cosmetics made of natural ingredients is also gaining popularity among Generation Z. The global cosmetics market is projected to reach $463.5 billion by 2027 at a CAGR of 5.3% from 2021 to 2027. While Indian GDP is expected to grow at a CAGR of 6% from 2022 to 2027, India's Beauty and Personal Care Market is expected to reach USD 33.33 billion by 2027 at a CAGR of 6.32%.
The cosmetics industry is expected to dominate the retail industry for the next five years. Hence, it is the right time to invest in the cosmetic franchise or cosmetics company store to make it a successful business. Let us discuss how to start a cosmetics business in India from home on small scale to make it big at a later stage.
How to start a cosmetics business in India
The cosmetics industry is mainly driven by the growth in organized retail, an increase in the number of working women, changing lifestyles, rising disposable income, and increasing affordability of luxury and lifestyle-oriented products. India is considered a young country. Over the next five years, more youth will participate in the job market and the number of marriages and other such celebrations will certainly go up. Hence, there are a lot of opportunities in India, to start your own cosmetics company.
However, here we will focus on how to start a cosmetics business from home. We will cover how to start a business on a small scale with low investment in selling cosmetics products.
Start with a cosmetics company store
Location is Important to decide the brand
It is better to start with a cosmetics company store at your location. To start with your store, study the local market. If you are staying in metros and you want to open a store at home, you may go for premium cosmetics products. There is a huge demand for premium cosmetics products in metros. Preference will be for natural or clean cosmetics products.
In case you are staying in a non-Metro but in an urban or semi-urban area, do some market study before jumping into the branded products. I would prefer to start the business at your home. But starting at your home needs extra effort to create awareness or advertisement about your business in your locality. However, you can also take a small store at the marketplace to start with.
Think like a beautician to Identify your target customers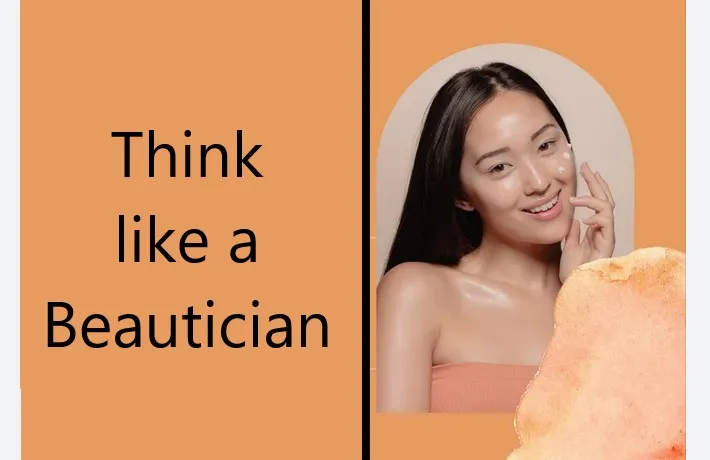 The first step to being a successful beauty entrepreneur is to start using these products and understand your customers. Getting your mindset sorted is important to start your journey in the cosmetics product business. Keeping a track of your business news is important to understand the business.
The most important factor in your beauty brand's success is you. The most important part to start your own business is to identify the target customers. Estimate the young population size in your area and specifically, the population size of young women. Estimating working women will be more beneficial to target them as your customer. The more the number of working women in your area, the better premium brand you can sell and get a better profit.
Again, do a study about the culture or tradition of your area. For example, observe the brands that local people are using during parties and other ceremonies like weddings, birthdays, etc. This will help you to identify the brand. Create a social media group and connect your target customers to create awareness.
Choose the brands and Contact companies
For a cosmetic franchise business, there are many brands available in India. Many domestic manufacturers produce a wide range of cosmetics products including premium ones. It is important to decide on the brand of the product before opening the store. It is also necessary to understand the target customer's choice of brand and if they are open to changing their brand. You decide this based on market research of your locality so that you can offer the products that your consumer wants.
As a beginner, always target famous cosmetics brands in India. That will give auto advertisement or awareness for your business. Be sure to offer the correct range of cosmetics depending on the location. Many cosmetics product brands are offering franchises in India. I would prefer to go for the brands like mamaearth, Sugar, and MyGlamm. Choose one of them or all to start with as a franchise or multi-brand cosmetics product shop.
How much does it cost to start a cosmetics shop?
Now comes an important area to understand the cost to start a cosmetics shop. Before discussing on the total investment to start a cosmetics company store, let us finalize a location and if you want to start at home or a shop at the marketplace.
The start-up costs of the cosmetic franchise or business are determined by the scope of operation. If you start your business on a small scale at home in the beginning, the start-up cost to start a cosmetic franchise shop would be quite low. In this case, the investment in rent or the shop will be directly deducted from the total cost. Again, the cost of the cosmetic franchise shop will depend on the location. Apart from that, let us discuss the other investments that this business needs.
Investing in the cosmetics business at a low scale.

If you are opening the shop, it may require registering the business. Check at your locality. The cost of registration will depend on your locality or state in India. The approximate cost is about INR15,000.
The cost of inventory of the product is estimated to be roughly Rs 100,000. If you are taking the franchise of the company, the cost will depend on the company. Distributorship Fees for mamaearth products may vary from Rs 2 lakh to Rs 3 lakh. Check with the company for the latest fees.
The cost of the furnishings will be about Rs 50,000. You may need a laptop and printer to maintain the inventory easily. That will cost you around Rs 60,000.
The business may be directly managed by you. However, you need marketing personnel to spread your business. The cost of marketing personnel may be about Rs 10,000 per month per employee.
Advertisements cost could be in a range from Rs 5,000 to Rs 20,000 depending on your locality and the scale of the advertisement.
Fixed costs such as electricity bills could range from Rs 2,500 to Rs 3,000. We have not mentioned the cost of the shop or the cost of the rent. You can add that separately as per your requirement and locality.
Total investment would be about Rs 4 lakh to Rs 6 lakh to start it at a low scale. If you add a shop or Store house (Godown), the total cost may go up to Rs 10 lakh to start a cosmetics company store at low scale.
Final Words
How to start a cosmetics business in India? we start the report with this question. Now, looking at the current demand and future outlook of cosmetics products, investing in this business is profitable. However, as a beginner, I would prefer to start with a low scale, and better to start at home. It is always advisable to keep a track of the business news of your industry. I have seen many cosmetics shops start at their home or with a small shop and then grew up significantly. The profit in this business may be around 30 to 40 percent depending on the brand. You can directly contact the company online.
More Across from our Website
We endeavor to help you to understand different aspects of a company, business news before you invest in the company's IPO. To know more information about business overview of each company, here are some suggested readings on company insights 10 Best IPOs in 2022, Concord Bio IPO, Signature Global IPO, Tata Play IPO, Upcoming IPOs, Upcoming SME IPOs.