Investing in gym business in India is a little easier for a beginner to start their own business in India. Starting a new business is always challenging especially when one does not have any idea about the business. However, it is always exciting and entrepreneurs to start their own and build something from the ground up. Hence, it is always important to understand the business to minimize risk while maximizing potential gains.
Opening a gym business excites people who are passionate and love fitness and want to help others to be fit. Many celebrities in India have opened their gym. Take a few examples – Bollywood stars Salman Khan, and Sunil Shetty have their gym and they train other celebrities as well.
The fitness industry is a fairly stable business. People will come to the gym even during recessions or Covid situations. The only important is to offer good services and fairly priced membership. The biggest challenge is to retain members. As per a survey, around 40 percent of the members who sign up for a program don't bother turning up for renewal.
There are mainly two ways that you can think of opening a gym – open your gym with your brand – take a franchise of an already established gym. We will discuss each one separately to understand the benefits and risks associated with both methods.
Why investing in the fitness industry is profitable in India
Fitness is the new mantra in India now. India is considered a young country. According to Mospi, about 27% of the total population in India is of the age group between 15 to 29 years in the year 2021. About 37% of the total population in India is of the age group between 30 to 59. While the age group between 15 to 29 is expected to be 24% in 2031, the age group between 30 to 59 will be 41% by that year. India's GDP is expected to grow at an average rate of 6.8% over the next five years.
Millennials – both male and female – are more focused on fitness. They are willing to pay good money to get in shape and look fit. Celebrities are of course inspiring Indian Youth to be fit always. It is important to keep the motivation up. The gym is a great place to help people to improve their health and fitness. One can witness people across the age group going on morning walks, and spending time in gym and yoga classes. That will help gym providers to encourage or lure people to join them.
What knowledge need to start Gym?
Starting a gym is relatively easy compared to opening a hotel or restaurant. This makes a great business opportunity for anyone to get into this business. It is important to note that, the gym owner should know the gym and equipment to start this business.
Have some Experience in Gym
I am not speaking about the experience in the gym business but rather in the gym. The gym owner should be fit with some experience in the gym. At least a six months online course along with six months of the gym will suffice to start the gym business. The newcomers need to have trust in the gym owner or the trainer. The gym owner is the person who will convince people to be a member.
Until he or she is not fit and knowledgeable, it may be difficult to attract people. Lack the knowledge about the proper equipment, opening your gym will be difficult. Many people have successfully opened their gyms. Many of them are also offering great insight and hands-on training for those who are interested. Join a gym that gives training and get hands-on experience before starting your own.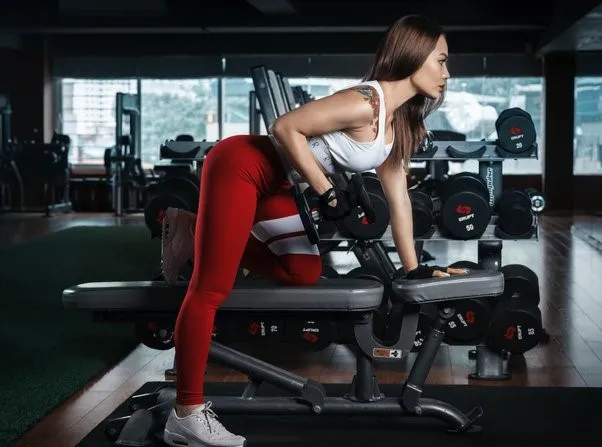 Business Model: Owned or gym franchise
It is important to decide whether you want to own the gym with a new brand or will take a gym franchise of any well-established brand. Both have their pros and cons. Owning your own brand is easier in rural or semi-urban areas. However, gym franchise is better option for urban or metro areas.
While owning or creating your gym, the cost of the gym will be significantly lower as compared to a franchise. The owner can decide which equipment to start with and grow accordingly. There will be no location constraints. The only disadvantage is convincing newcomers to the gym. Once you created the brand in the locality, there will be no looking back.
On the other hand, a gym franchise business is easier to establish. Many well-established gyms offer franchises across the country, such as Gold's Gym Fitness, Talwalkars Gym, Energie Fitness, O2 Gym, and FitnessOne to name a few. You will get a ready setup with the trainer and other support staff with the brand name.
However, in the case of a franchise gym, you will have to pay an upfront payment of about 25 lakhs to 28 lakhs depending on the brand. Also, you will be paying 10–15% brand royalty every month on sales revenue even if you are at loss. You will have less control over the management decision as the policy and regulations are only to follow.
Location of the Gym
Once you decide about the ownership of the gym, let us discuss the location. Whether you are starting your gym in the metro or non-metro, an important part of this business is located. Before finalizing the location, do a market study about the locality where you want to start the gym.
It is important to understand the total population size in that area and who are your target customers. Understand the competitors in that location before investing in gym business in India. Do understand the ratio. However, if you offer better services people may shift to your gym.
How much investment is required to open a gym?
A new gym franchise has low barriers to entry. Even those with limited knowledge of gym management can start the business. You can learn everything during their training. The initial costs of starting the business are fairly low compared to other businesses. Hence, gym franchises are a safe investment for anyone who wants to start a business even without any experience.
Apart from gym franchise cost, the cost of the gym equipment is the major cost involved in this business. Once the equipment's been bought, the overheads seem to all be fairly cheap. The standard things such as electricity, employee staff, and daily operation costs will be minimum.
Real estate costs will be about a third of a gym's overall investment. This figure can increase by 10 to 15% annually if you run the gym on rented property. Specialized trainer in the gym is as important as location. Currently, people want a professional trainer to train them in the gym. You may also add specialized nutritionists for the members. Gym registration is also important to start a business.
Overall the total cost to set up a gym will be in a range from 10 lakhs to 50 lakhs depending on various factors such as location, a business model such as a franchise, and other facilities you are offering such as a nutritionist to start with.
Finally, investing in gym business in India is good if you do a proper study about the market before starting.
More Across from our Website
We endeavor to help you to understand different aspects of a company before you invest in the company's IPO, India IPO Trends 2022, New Companies in the Indian share market 2022. To know more information about business overview of each company, here are some suggested readings on company insights for investment – 10 Best IPOs in 2022, Concord Bio IPO, Tata Play IPO, Upcoming IPOs, Upcoming SME IPOs, SME IPOs in India will Perform Better in 2023.