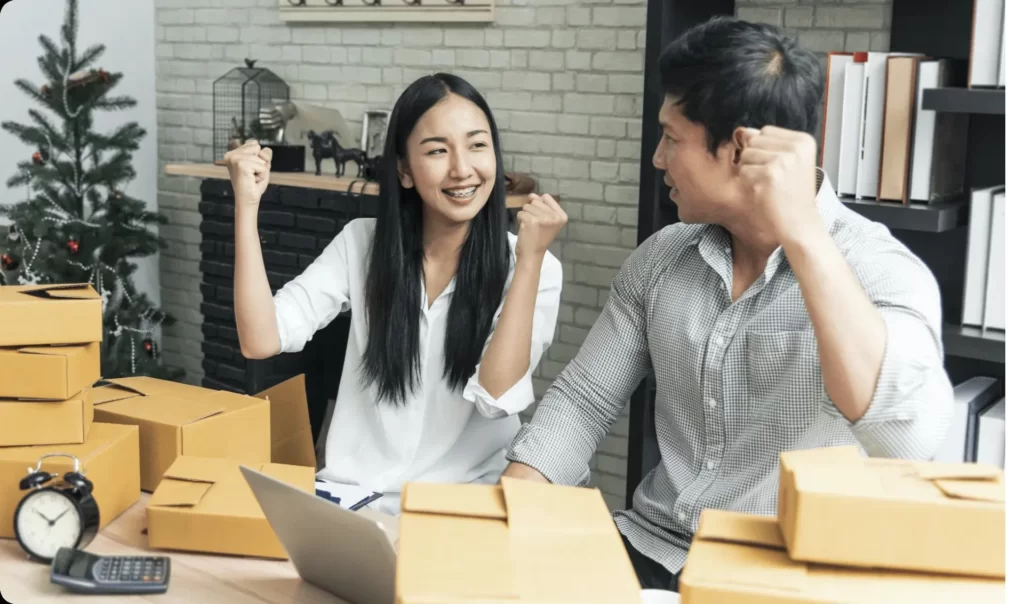 Zaggle Card IPO is expected to open in 2023. Zaggle Prepaid Ocean Services Limited filed Red Herring Prospectus (DRHP) with market regulator SEBI on December 19, 2022, for an Initial public offering (IPO). Zaggle Limited is coming up with an Offer for Sale (OFS) of 10,526,316 Equity Shares and a fresh issue of ₹490 Crore.
The face value of each equity share is INR 1. The promoter Raj P Narayanam, Avinash Ramesh Godkhindi, Koteswara Rao Meduri, and Malvika Poddar are selling a part of their stake in the company through OFS. Investors such as VenturEast Proactive Fund LLC, GKFF Ventures, VenturEast SEDCO Proactive Fund LLC, Ventureast Trustee Company Private Limited (acting on behalf of Ventureast Proactive Fund), and Zuzu Software Services Private Limited are selling some part of their stake in the company.
Zaggle Company Reviews
Founded on June 2, 2011, in Hyderabad, Zaggle is a leading player in spend management. The company offers a combined solution for spend management through prepaid cards and employee management (through SaaS).
The company is the largest provider of issued prepaid cards in India in partnership with some banks. Around 12.7% of the country's total prepaid transaction value is handled by the company by March 31, 2022. Zaggle operates in the business-to-business-to-customer ("B2B2C") segment.
The products or services can be categorized under three such

Zaggle Zoyer – business spend management (including expense management)

Zaggle Save – rewards and incentives management for employees and channel partners

Zaggle Propel – customer engagement management system

The company is focusing on Startups, SMEs, and Corporate.
Zaggle established strong relations with its clients such as TATA Steel, Persistent Systems, Vitech, Inox, Pitney Bowes, and Wockhardt.
Serves across Industries such as banking and finance, technology, healthcare, manufacturing, FMCG, infrastructure and automobile industries, etc.
7 offices across India with over 1.7 million users and more than 1750 clients.
Over 45 million prepaid cards distributed by the company since its inception.
Zaggle was awarded Best Software Product – Enterprise Solutions – at the 27th annual HYSEA Innovation Summit.
Zaggle Company Reviews – Founders and Leadership team
The company is founded by Mr. Raj P Narayanam and Mr. Avinash Ramesh Godkhindi.
Mr. Raj P Narayanam is the Executive Chairman of the company. He holds a post-graduate diploma in business management with a specialization in finance from the FORE School of Management.
Mr. Avinash Ramesh Godkhindi is the Managing Director and Chief Executive Officer of the company. He holds a bachelor's degree in engineering from Bangalore University, Bengaluru. He also holds a master's degree in business administration from the University of Chicago, Chicago.
Zaggle Company Reviews – Revenue and profits
Zaggle reported strong revenue despite the economic contraction caused by Covid 19. The company operating revenue has increased from ₹683.33 million in FY 2020 to ₹3,712.55 million in FY2022. Profit after tax of the company has increased from ₹37.19 million in FY 2020 to ₹419.21 million in FY2022. Net cash flows from operating activities have gone up from negative ₹(204.12) million from FY2020 to ₹200.81 million FY2022.
Zaggle card IPO – Financial Details
All amounts in INR Million
(Year ended March 31)
2020
2021
2022
Revenue Operation
683.33
2,399.66
3,712.55
Total Income
683.63
2,402.93
3,716.64
EBITDA
111.04
276.27
598.54
EBITDA Margin (%)
16.25
11.51
16.12
Profit After Tax
37.19
193.30
419.21
Earnings Per equity Share-Diluted
0.41
2.11
4.57
Net Cash from Operating Activities
(204.12)
34.14
200.81
Debt/Equity Ratio (%)
(1.02)
(1.52)
(18.12)
Debt Service Coverage Ratio
1.53
4.63
5.17
Net Capital Turnover Ratio (%)
(3.45)
(8.00)
19.05
NAV per Equity Share (₹)
(7.04)
(4.94)
(0.39)
Zaggle IPO Details – Financial Snapshot
Zaggle IPO Details
Zaggle IPO Details
Zaggle IPO Details Price Band,
Date and other details
Zaggle Card IPO Date
Coming soon
Zaggle Card IPO Price band
Coming soon
Zaggle Card IPO Allotment date
Coming soon
Refunds Initiation date
Coming soon
Credit of Shares to Demat Account
Coming soon
Listing Date
Coming soon
Fresh Issue
INR 490 Crore
Offer for Sale
10,526,316 Equity Shares
Equity Shares outstanding prior to the Offer
92,218,710 Equity Shares
Maximum bid (lot size)
For retail investor
Coming soon
Minimum bid (lot size)
For retail investor
Coming soon
Face Value
INR 1 per share
Listing on
BSE & NSE
Zaggle IPO Details
Zaggle Card IPO Review: Do you invest?
Zaggle Limited is one of the leading companies in spend management through prepaid cards and employee management through SaaS.
The profit after tax of Zaggle doubled from INR19.33 Cr in FY21 to INR42 Crore in FY22.
The fintech's total revenue for FY22 rose 1.5X to INR 371.66 Cr from INR 240.29 Cr in FY21.
Zaggle to collaborate with NPCI for contactless credit cards on RuPay. Along with partner banks, the company would use this platform to launch multiple credit cards for SMEs, Corporate, and consumers
Good customer feedback – the product is innovative. The website has several options to redeem the card.
This is a new-age company and has been in profit for the last three fiscal years.
I would invest in Zaggle IPO as a long-term investor.
Zaggle card IPO review – Lead Managers and Contacts
Contact Details
Lead Managers
Unit no. 602 and 603 6th Floor,
Hyde Park Opposite Ansa Industrial Estate,
Saki Vihar Road, Andheri East,
Mumbai – 400 072
Maharashtra, India
E-mail: haripriya.singh@zaggle.in
Telephone: +91 40 2311 9049
www.zaggle.in
1. ICICI Securities Limited
2. Equirus Capital Private Limited
3. IIFL Securities Limited
4. JM Financial Limited


Zaggle IPO Details Lead Managers
Zaggle card IPO allotment status will be available on KFin Technologies website website. To know your allotment status, get ready with your PAN number and click on this link. You may also reach out to Telephone: +91 40 6716 2222, E-mail: zaggle.ipo@kfintech.com
Zaggle IPO GMP
| | | |
| --- | --- | --- |
| Date | Zaggle IPO GMP | Zaggle Card IPO Price |
| | | |
| | | |
| | | |
| | | |
| | | |
More Across from our Website
We endeavor to help you to understand different aspects of a company before you invest in the company's IPO. To know more information about business overview of each company, here are some suggested readings on company insights 10 Best IPOs in 2022, Concord Bio IPO, Tata Play IPO, Upcoming IPOs, Upcoming SME IPOs.