GAEL Share Price is expected to move up sharply with the support of the broader market. On the daily chart the counter above all its major moving averages with strong trading volume. The stock completed its correction and formed a bottom at the 250 level. Guj AMB Exports Share Price has formed a golden cross over at this rate on 26 July along with a flag pattern.
The GAEL Share price is ready to move towards 284 – 300 level. Guj AMB Exports Share Price has strong resistance at the range of 300 level on the daily chart. Once it closes above 324 level with strong volume it will again reach its all-time high of 394 level. One may invest at this level or in a dip for a long-term gain.
Momentum indicators ADX and MACD are looking bullish on the daily chart. On both daily and weekly charts, the stock is trading above super trend. GAEL share price is trading at 15.4 Price to Earnings (PE) and available at 4.43 price-to-book (PB) value while sector PE is 45.63 PE and 9.04 PB. The debt-to-equity ratio of the company is at 0.13 times in FY22. The counter seems cheap in comparison to its sector valuation and debt-to-equity ratio. One can accumulate this stock at this level or on dips for long-term gain.
ambuja exports share price nse Daily Chart
Share Price of GAEL Weekly Chart
Gujarat Ambuja Exports Limited (GAEL) is involved in the manufacturing of Corn Starch Derivatives, Soya Derivatives, Feed Ingredients, Cotton Yarn, and Edible Oils. GAEL serves the Food, Pharmaceutical, Feed and many other industries with a long-term growth strategy in the Agro-Processing sector. The company has 7 manufacturing plants across the country. Guj AMB Exports more than 75 countries across the globe.
Gujarat Ambuja Exports Limited (GAEL) recorded a growth of consolidated Revenue by 23% to reach INR 4705 Cr in FY21 from IMR 3817 Cr in FY20. The revenue reached INR 4724 Cr in FY22. As per the company presentation EBITDA has gone up by 92% from INR 291 cr to INR 561 cr during the same period. The company also recorded 12% of EBITA margin in FY 2021.
The PAT of the company has gone up by 130% from INR 146 cr in FY 2020 to INR 338 cr in FY 2021. The EPS of the company has also increased from 14.7 in FY21 to 20.7 in FY22. However, with the growth in Indian GDP, the revenue of the company is likely to go up and hence the EPS.
Gujarat Ambuja Exports Limited (GAEL) Limited is a mid-cap company with a market cap of INR 7333 crores with a face value of INR 1. The return on capital employed is 30.5% while the return on equity is 25.1 percent. This data supports a strong financial performance and higher margins with a strong valuation of this counter. Promoters have remained constant with their holdings at 63.84 in Dec 2020 till Mar 2022. DII shareholding remains the same at 0.08 % from Dec 2021 to March 2022. However, FIIs have increased their holdings from 4.06% to 4.37% percent during this period.
Suggested Reading – Read other momentum stocks CARBORUNIV and, Jamna Auto Industries

Share Price of GAEL is expected to go up significantly both in short and medium term. Looking at the factors below, the GAEL share price target 2025 is expected to reach 400 level. This will be a over 60% return from the current price level.
GAEL Share Price Target 2025

Fundamentally strong company with young and energetic management.
Strong financial growth other the years.
The pioneers in Maize products and Edible Oils, catering to the domestic, and overseas market.
Technically, the gujrat ambuja share price has given a golden cross over at 250 level on July 26, 2023
The stock again consolidated for a long time in a range of 240 to 250 level.
GAEL Share Price Target 2025 will be above 400 level with the market condition and recovery of the economy of US and Europe.
Happy Investing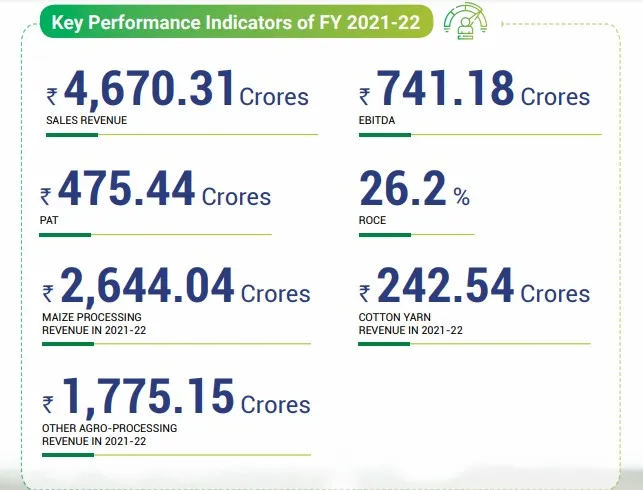 Gujarat Ambuja Exports Limited (GAEL) Company Management
Gujarat Ambuja Exports Limited (GAEL) is run by strong management and promoters. Manish Kumar Gupta is the chairman and managing director of the company. He is a new age entrepreneur with over 30 years of experience in management. Mr. Gupta is an agro-product expert. He spearheads initiatives for productivity enhancement, cost control, quality augmentation to drive the top line of the company.
More From Across our Website
We endeavor to help you to understand different aspects of a company before you invest in the company's IPO. Learn all company insights for investment in new companies in the Indian share market 2023. To know more information about company insights for investment, business overview of companies for investment, here are some suggested readings on company insights for investment –10 Best IPOs in 2022, Tata Motors Stock Price, Tata Play IPO, Upcoming IPOs, Upcoming SME IPOs, Tesla Stock Price, Tata Technologies IPO.
mind2markets is in news
Feedstop has mentioned mind2markets website as one of the best site to provide stock analysis and insights about the company to invest in. Keep in touch.
Please comment for any suggestion on the above article.