Ratnaveer Precision Engineering is the one of the leading producers in stainless steel ("SS")
Draft Red Herring Prospectus (DRHP) filing: January 26, 2023
Ratnaveer IPO opens from Sep 4, 2023 to Sep 6, 2023
Ratnaveer IPO listing date Thursday, 14 September 2023
Strong revenue track record over the years
Large number of players are there in this segment with low to medium entry barrier
I would invest in the Ratnaveer IPO process for short to medium term looking at the market condition.
See the below table for other Ratna Engineering IPO dates
Ratnaveer Precision Engineering IPO Details
Ratna Engineering IPO dates,
Price and other details
Ratnaveer Precision Engineering IPO Dates
Sep 4, 2023 to Sep 6, 2023
Ratnaveer IPO price range
₹93 to ₹98 per share
Ratnaveer IPO Allotment date
Monday, 11 September 2023
Refunds Initiation date
Tuesday, 12 September 2023
Credit of Shares to Demat Account
Wednesday, 13 September 2023
Ratna Engineering IPO dates (Listing)
Thursday, 14 September 2023
Total Issue Size
16,840,000 shares
(aggregating up to ₹165.03 Cr)
Fresh Issue Size
13,800,000 shares
(aggregating up to ₹135.24 Cr)
Offer for Sale
3,040,000 shares of ₹10
(aggregating up to ₹29.79 Cr)
Ratnaveer IPO lot size
Minimum bid For retail investor
1 lot of 150 shares
Total Investment of ₹ 14,700
Ratnaveer Share Face Value
INR 10 per share
Ratnaveer Share Listing on
BSE, NSE Exchange
Ratnaveer Precision Engineering IPO Details
Ratnaveer Precision Engineering filed DRHP for an initial public offering on January 26, 2023. According to DRHP, this IPO consists of fresh issue of 13,800,000 Equity Shares and an offer for the sale of 3,040,000 Equity Shares. Promoter Vijay Ramanlal Sanghavi is selling a part of his stake in the OFS.
Should I invest in the Ratna Engineering IPO. Before deciding that, it is important to understand the company and its business model to get a clear idea to take an investment decision.
Ratnaveer Precision Engineering Limited is a stainless steel ("SS") product manufacturer focused on producing finished sheets, washers, solar roofing hooks, pipes and tubes.
The company operates out of four strategic located manufacturing plants. operate out of four manufacturing units,
Two manufacturing plants are located at GIDC, Savli, Vadodara, Gujarat, (Unit-I and Unit-II) one is located at Waghodia, Vadodara, Gujarat (Unit-III) and the other one islocated at GIDC, Vatva, Ahmedabad, Gujarat (Unit-IV).
Ratnaveer Precision manufactures product such as Stainless-Steel Washer, Solar Mounting Hooks, Finishing Sheets, SS Tube & Pipes.
Ratna Prevision is exporting its products to Germany, UK, Spain, Netherland, etc.
Majority of revenue comes from domestic sales. About 80% of the revenue comes from sales in India and rest are from exports.
The products are used across various industries including automotive, solar power, wind energy, power plants, oil & gas, pharmaceuticals, sanitary & plumbing, instrumentation, electro mechanics, architecture, building & construction, electrical appliances, transportation, kitchen appliances, chimney liners, etc.
The company has been continuously working on new product development.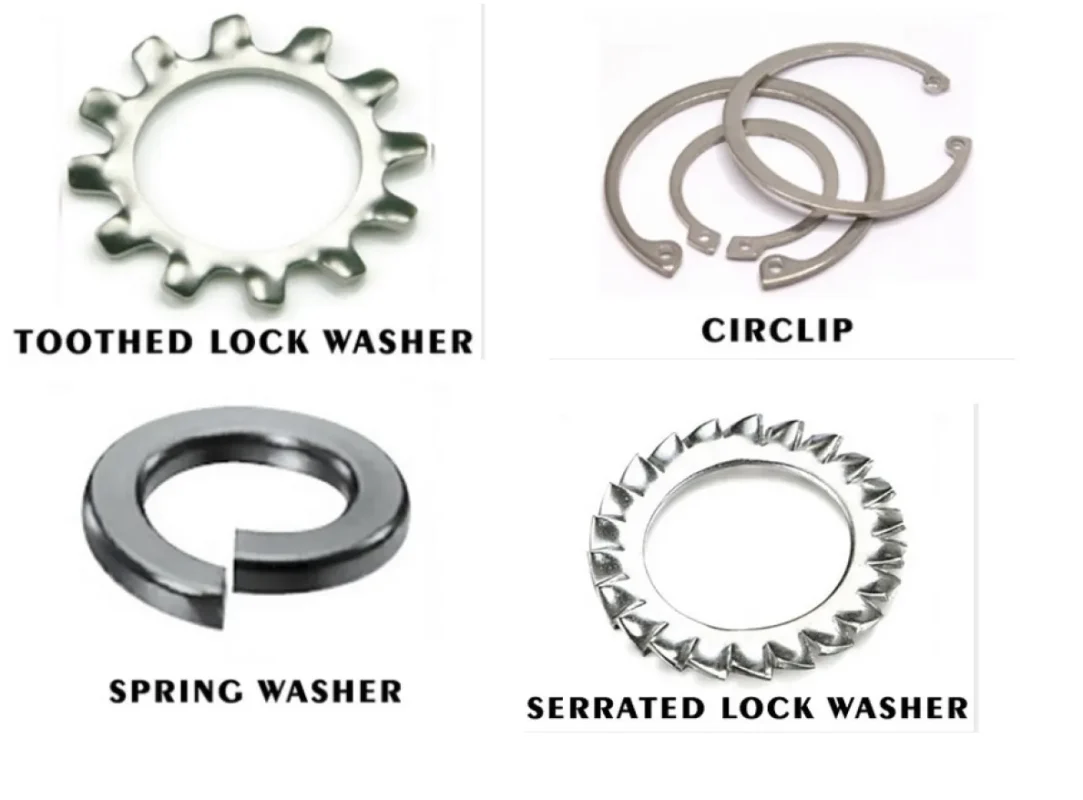 To get the Ratnaveer Precision Engineering IPO Allotment Status click above buttom
Mr. Vijay Ramanlal Sanghavi is the Promoter and Managing Director of the company. He has over two decades of experience in the steel and stainless-steel industry.
SS Finishing Sheets segment is the largest segment for the company in terms of revenue. This segment is a highly competitive and fragmented with both organized and unorganized players, both at the national and regional level.
There is low to medium entry barrier in this industry and competitors may have the advantage of focusing on concentrated products. Particularly large and established players have greater access to financial, technical and marketing resources and expertise available,
It is risky to invest in SME company which is competing with large and established player without a unique product.
The company has a track record of growth in revenue and profits. Between Financial Years 2020 and Financial Years 2022, the revenue from operations grew from ₹ 2,969.20 million to ₹ 4,269.38 million. The profit after tax grew from ₹ 71.95 million to ₹ 95.35 million. The EBITDA also grew from ₹ 266 million in the Financial Year 2020 to ₹291 million in the Financial Year 2022.
Revenue contribution from the top 10 customers is ₹1,206.24 Million, ₹1,471.99 Million, ₹1,906.95 Million and ₹928.53 Million contributing 35.60%, 35.35%, 38.84%, and 54.76%, for Fiscals 2020, 2021, 2022 and for the period ended August 31, 2022, respectively.
The company has a diversified customer base signifies our non-dependence on any single customer and thereby hedges our business operations from potential customer specific risk, sector specific risks, including but not limited to policy announcements, change in global markets and international relations etc.
| | | | |
| --- | --- | --- | --- |
| Period Ended | 31 Mar 2020 | 31 Mar 2021 | 31 Mar 2022 |
| Assets | 255.92 | 308.63 | 389.05 |
| Revenue | 364.05 | 428.47 | 481.14 |
| Profit After Tax | 5.46 | 9.48 | 25.04 |
| Net Worth | 56.58 | 65.97 | 106.05 |
| Total Borrowing | 150.76 | 190.73 | 229.99 |
Ratna Precision IPO Financial Information Amount in ₹ Crore
The company will not receive any proceeds from the Offer.
The net proceeds from this IPO will go to the Selling Shareholders, in proportion to the Offered Shares sold by the respective Selling Shareholder as part of the Offer.
The net proceeds from fresh issue will be used to fund working capital requirements of the Company and General corporate purposes

Lead Manager
Registrar
Unistone Capital Pvt Ltd (Past IPO Performance)
Link Intime India Private Ltd
Phone: +91-22-4918 6270
Email: ratnaveerprecision.ipo@linkintime.co.in
Website: https://linkintime.co.in/mipo/ipoallotment.html
Ratnaveer Precision Engineering Limited
Plot no. E-77, G.I.D.C.,
Savli (Manjusar),
Vadodara – 391 775
Phone: +91 8487878075
Email: cs@ratnaveer.com
Website: https://ratnaveer.com/
Grey Market is an unregulated market where the upcoming IPO applications and IPO shares trade before listing of the stock. An investor may get an idea of the IPO GMP just to understand the post listing position of the IPO share. Thia may be used to estimate the listing gain on the IPO share. GMP or Grey Market Premium adding to issue price gives the estimated listing price of the IPO share or the under current price of that IPO. This should not be treated as a criteria to value or decide a company for the IPO to invest in.
The Ratnaveer Precision Engineering IPO GMP is Rs 46 and the IPO price of Ratnaveer IPO is Rs 98. That reflects the Ratnaveer Precision Engineering IPO share is likely to be listed at Rs 144 per equity share. However, Ratnaveer Precision Engineering IPO GMP is just an indicator of the price, the actual price may vary on the listing day.
More From Across our Website
We endeavor to help you to understand different aspects of a company before you invest in the company's IPO. Learn all company insights for investment in new companies in the Indian share market 2023. To know more information about company insights for investment, business overview of companies for investment, here are some suggested readings on company insights for investment –10 Best IPOs in 2022, Tata Motors Stock Price, Tata Play IPO, Upcoming IPOs, Upcoming SME IPOs, Tesla Stock Price, Tata Technologies IPO.
mind2markets is in news
Feedstop has mentioned mind2markets website as one of the best site to provide stock analysis and insights about the company to invest in. Keep in touch.
Please comment for any suggestion on the above article.