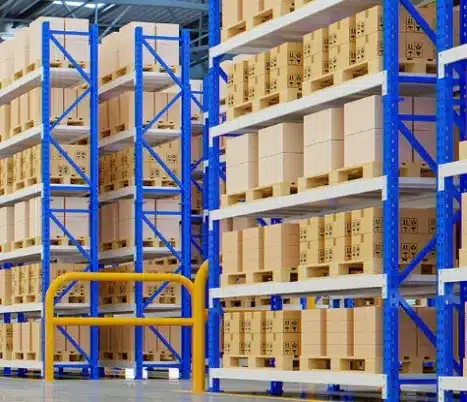 Alphalogic industries IPO details
Alphalogic industries IPO details

The issue size of the Alphalogic Industries IPO is up to ₹12.88 crores.
Alphalogic industries ipo price is ₹96 per share.
The IPO is open for subscription from July 3 to July 6, 2023.
The Alphalogic Industries IPO is expected to list on the BSE SME on July 14, 2023.
The registrar for the Alphalogic Industries IPO is Cameo Corporate Services Limited.
Investors can apply for the IPO online through the websites of the stock exchanges or through their brokers.
The minimum investment for retail investor is one lot of 1200 equity share worth ₹115,200
I would avoid this SME IPO at the moment
Alphalogic industries ipo Review – The company is coming up with an initial public offering that consists of fresh issue of 13,41,600 Equity Shares aggregating up to ₹ 1,287.94 Lakhs with a face value of ₹ 10 each. The Alphalogic industries stock is a SME IPO and will be listed in BSE SME exchange.
The company has filed a preliminary paper with SEBI to float the IPO in June 12, 2023. You can find the company DRHP document with BSE here.
Alphalogic industries IPO – Business Description
Headquartered in Pune, India, Alphalogic Industries Limited was incorporated in the year 2020. The Company is engaged in Design, Manufacturing, Supply and Installation of Industrial and Institutional Storage Systems. The storage systems include Compactor Storage System, Heavy Duty Storage Racks, Cantilever Racks, Lockers, Mezzanine Floors, Metal Pallets & Crates, Library Stacks, Book Case, Book Trolly, Periodical Display Rack, School Lockers, Book Support etc.
The company's products are designed to help businesses save space, improve efficiency, and increase productivity. The company claims to be committed to innovation, excellence, quality, and customer service.
Alphalogic industries storage solutions cater to the needs across industries including automobile industry, e-commerce companies, food industry, logistics companies, engineering companies, pharmaceutical organizations, educational institutes, IT companies, etc.
The company has served over 150 clients in 2023 across industries worldwide.
Alphalogic industries Leadership
Mr. Anshu Goel and Mr. Dhananjay Subhash Goel are the promoters of the company. These two promoters hold 58.72% of the total equity shares of the company by March 2023.
Alphalogic industries IPO Review – Financial Snapshot
| Particulars | March 31, 2021 | March 31, 2022 | March 31, 2023 |
| --- | --- | --- | --- |
| Revenue from Operations | 321.24 | 784.33 | 1,801.85 |
| Net Profit after Tax | 8.29 | 30.51 | 219.41 |
| Net Worth | 18.29 | 85.46 | 433.58 |
| EBITDA | 17.35 | 70.58 | 333.41 |
| Reserves and Surplus | 8.29 | 65.85 | 402.30 |
| Total Borrowing | 55.75 | 168.24 | 370.83 |
₹ in lakhs
Objective Behind the Alphalogic industries IPO
The Company proposes to utilize the funds as below. About 77% of the net proceeds will be used to meet working capital requirements.
To meet Working Capital Requirements
To meet the Issue Expenses
General Corporate Purposes
Alphalogic industries IPO Analysis: Do you Invest?
This industry has low barrier to entry. Other players can easily enter into this area and capture this market.
The company does not have any unique products that cannot be replicated by other players.
I would prefer to avoid this SME IPO at the moment. Retail investors should avoid investing in this IPO.
Alphalogic industries IPO date price and details
Alphalogic industries IPO Details
Alphalogic industries IPO Important Dates
Alphalogic industries IPO important dates
Jul 3, 2023 to Jul 6, 2023
Alphalogic industries IPO Price
₹96 per share
IPO Allotment date
Tuesday, 11 July 2023
Refunds Initiation date
Wednesday, 12 July 2023
Credit of Shares to Demat Account
Thursday, 13 July 2023
IPO Listing Date
Friday, 14 July 2023
Fresh Issue
1,341,600 Equity shares
Offer for Sale
Nil
Maximum bid (lot size)
For retail investor
1 lot of 1200 shares
Total Investment of ₹115,200
Minimum bid (lot size)
For retail investor
1 lot of 1200 shares
Total Investment of ₹115,200
Face Value
INR 10 per share
Listing on
BSE SME Exchange
Alphalogic IPO
Alphalogic IPO Lead Managers & Registrar
Lead Manager
Registrar
Finshore Management Services Limited
Cameo Corporate Services Limited
Phone: +91-44-28460390
Email: cameo@cameoindia.com
Website: https://ipo.cameoindia.com/

Alphalogic Industries Contact Information
Alphalogic Industries Limited
405, Pride Icon,
Near Columbia Asia Hospital,
Kharadi Bypass Road, Pune – 411014
Phone: +91 82977 40000
Email: cs@alphalogicindustries.com
Website: https://alphalogicindustries.com/
More From Across our Website
We endeavor to help you to understand different aspects of a company before you invest in the company's IPO. Learn all company insights for investment in new companies in the Indian share market 2023. To know more information about company insights for investment, business overview of companies for investment, here are some suggested readings on company insights for investment –10 Best IPOs in 2022, Tata Motors Stock Price, Tata Play IPO, Upcoming IPOs, Upcoming SME IPOs, Tesla Stock Price, Tata Technologies IPO, Is fine organics a good buy now.
mind2markets is in news
Feedstop has mentioned mind2markets website as one of the best site to provide stock analysis and insights about the company to invest in. Keep in touch.