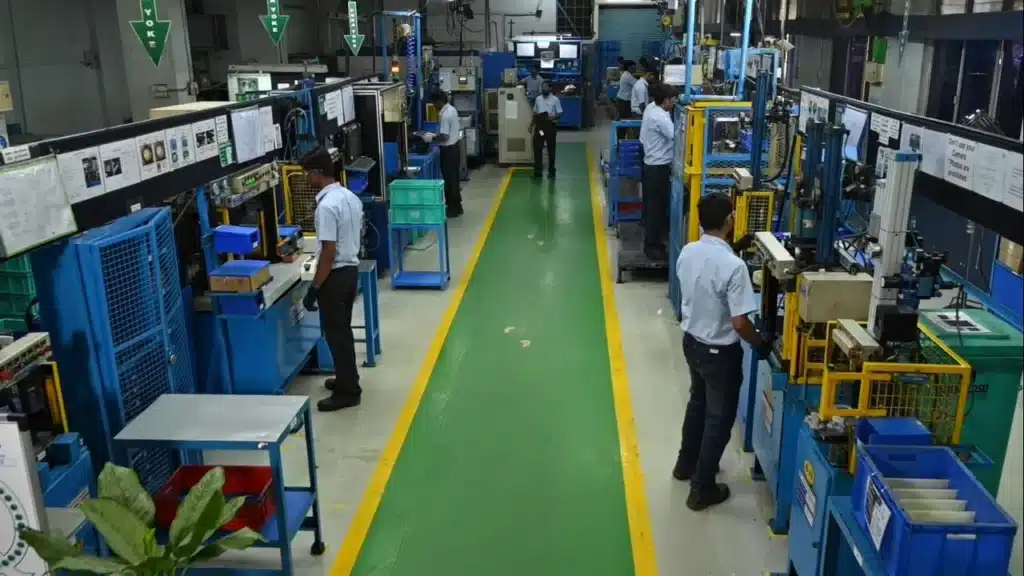 Divgi TorqTransfer Systems IPO Review
Divgi TorqTransfer Systems IPO – The company filed DRHP on September 21, 2022. Divgi TorqTransfer Systems is coming up with IPO of a fresh issue of INR 200 crores and up to 31,46,802 Equity Shares for offered for sale (OFS). The face value of each equity share will be INR 5 per equity.
The company was incorporated as ''Divgi Metalwares Private Limited" in Mumbai, Maharashtra, India on December 16, 1964. To become a public company before IPO, the name changed to "Divgi TorqTransfer Systems Limited" on March 10, 2022, and a certificate of change of name was issued by the RoC. The registered and corporate office is in MIDC, Bhosari, Pune, Maharashtra, India.
Business description the Company

Divgi TorqTransfer Systems is a leading automotive component manufacturer in India that develops and provides system-level transfer cases, torque couplers, and dual-clutch automatic transmissions ("DCT") solutions to the OEMs.
The company is one of the leading players supplying transfer case systems to automotive OEMs in India.
Divgi TorqTransfer Systems is also the largest supplier of transfer case systems to passenger vehicle manufacturers in India.
The Company is capable of providing transmission systems for electric vehicles or Hybrid Vehicles.
The Company operated in the segments for around 5 decades with strong experience in the industry.
It has 3 manufacturing and assembling facilities across India located at Sirsi in Karnataka, and Shivare and Bhosari near Pune in Maharashtra.
Divgi TorqTransfer Systems products serve across segments in the automotive industry, including passenger vehicles, utility vehicles, and commercial vehicles.
The top five customers account for 91.28%, 92.86%, and 86.94% of the revenue from operations for Fiscal 2022, Fiscal 2021, and Fiscal 2020, respectively.
BorgWarner, Tata Motors, and Mahindra & Mahindra are amongst the top customers of the company.
Divgi TorqTransfer Systems also actively collaborating with Europe's transmission engineering consulting firms such as FEV and Hofer.
Divgi TorqTransfer Systems Products
The company manufactures various products under the broad categories of

Torque transfer systems/ Torque management solutions – include four-wheel-drive (4WD") and all-wheel-drive ("AWD") products).
Manual transmission – 6 Speed and 5 Speed
Dual Clutch transmissions
Transmission systems for EVs.
Synchronizer systems for manual transmissions and DCT.
Components for the above-mentioned product categories for torque transfer systems and synchronizer systems in manual transmission, DCT, and EVs.
Divgi TorqTransfer Systems IPO – Company Founders and Leadership team
The company is run by experienced Promoters and a qualified senior management team with significant experience in the business. Jitendra Bhaskar Divgi, Hirendra Bhaskar Divgi and Divgi Holdings Private Limited are the Promoters of the Company. Promoters hold 62.64% of the equity shares of the pre-offer issued.
Mr. Jitendra Bhaskar Divgi, the promoter and Managing Director of the Company since its incorporation. He holds a bachelor's degree in Mechanical Engineering from The Birla Institute of Technology & Science, Pilani. Mr. Jitendra also holds a Master of Science Degree in Manufacturing from the University of Massachusetts, USA. He has long and strong experience in this industry.
Mr. Hirendra Bhaskar Divgi is one of the promoters and the whole-time Director. He holds a bachelor's degree in Mechanical Engineering from the University of Bangalore. Mr. Hirendra joined the Company in 1988 and has over 30 years of experience working for the Company.
Mr. Praveen Purushottam Kadle is the Chairman and an Independent Director of the company. He holds a bachelor's degree in Commerce, Accounting, and Auditing from the University of Bombay. He qualified as a Chartered Accountant in 1982. Mr. Praveen has strong experience in this industry.
Related Reading on company insights Prasol Chemicals Limited, Concord Biotech Limited, Sah Polymers Company
Divgi TorqTransfer Systems Revenue and profits
The total income of the company has been growing over the years. The company's revenue from operation was INR 2337.77 million in FY 2022 as against INR 1590.65 million in FY 2020 which is about 47% growth over the two years. The revenue from operation in FY 2021 also witnessed a growth of 17% as against FY 2020. The company incurred a profit after tax of INR 461 million in FY 2022 which is a growth of 65% over FY 2020.
Divgi TorqTransfer Systems IPO – Valuation Parameters
Divgi TorqTransfer Systems financially strong company with zero debt and positive net cash flow from operating activities. The Net cash flow from operating activities has increased over the years mentioned. The ROE is about 15% over the years while ROCE is above 20%. Both the parameters are looking strong. PAT and EBITDA as a percentage of revenue are also looking good. Refer to the table below for more financial details.
Suggested Reading on company insights Signature global, Hexagon Nutrition Pvt Ltd, Deltatech Gaming, DCX Systems
Divgi TorqTransfer Systems IPO – Financial Parameters
All amounts in INR Million except percentages
(Year ended March 31)
2020
2021
2022
Revenue from Operations
1,590.65
1,865.75
2,337.77
Total Income
1,707.40
1,950.25
2,418.74
Profit After Tax for the Year
280.39
380.44
461.51
PAT (%) of Total Revenue
16.42%
19.51%
19.08%
EBITDA
369.35
518.99
656.13
EBITDA (%) of Revenue from Operations
23.22%
27.82%
28.07%
Return on Equity
16.20%
15.05%
14.52%
Adjusted Return on Capital Employed
24.35%
27.41%
29.47%
Net Debt / Equity
0.0
0.0
0.24
Earnings Per Share-Diluted (in INR)
10.18
13.82
16.76
Net Cash from Operating Activities
383.29
269.65
510.77
Divgi TorqTransfer Systems IPO: Do you invest? 10 factors to know
Below are a few factors that will help you to understand the company's future prospects.

Government of India is pushing to make India a hub for manufacturing for the globe.
The automotive sector as a whole in India is buzzing along with the government's push for infrastructure, particularly road and transportation.
Governments across the world are pushing for Electric Vehicles which is opening a new area of opportunities for auto component manufactures.
Divgi TorqTransfer Systems is an auto-component manufacturing company with strong relationship with OEMs. The company will benefit from the above factors.
Divgi TorqTransfer Systems witnessed strong financial performance consistently with a focus on innovation and R&D capabilities.
Total net proceeds from Divgi TorqTransfer Systems IPO will be utilized to fund capital expenditure requirements for the purchase of equipment/machinery.
The company is geographically well diversified with 73.7% of revenue coming from India, 8.6% from China, 11.7% from Russia, and the rest from the USA and Korea.
However, the company is depending on only 5 customers for 90% of its revenue from the operation. Any problem with these customers will harm the company.
But, the listed peers of Divgi TorqTransfer Systems such as Shanti Gears, and AIA Engineering are doing well in bourses.
The floor price of each equity is yet to be announced. An important factor will be its valuation of each equity share price.
Divgi TorqTransfer Systems IPO Details
Divgi TorqTransfer Systems IPO Details
IPO Price Band,
Date and other details
IPO Date
Mar 1, 2023 to Mar 3, 2023
IPO Price band
₹560 to ₹590 per share
IPO Allotment date
Mar 9, 2023
Refunds Initiation date
Mar 10, 2023
Credit of Shares to Demat Account
Mar 13, 2023
Listing Date
Mar 14, 2023
Fresh Issue
₹180.00 Cr
face value of ₹5
Offer for Sale
3,934,243 Equity shares
Equity Shares outstanding prior to the Offer
27,532,080 Equity Shares
Maximum bid (lot size)
For retail investor
13 lot of 325 Shares
investment of ₹191,750
Minimum bid (lot size)
For retail investor
1 lot of 25 Shares
investment of ₹14,750
Face Value
INR 5 per share
Listing on
BSE & NSE
Divgi TorqTransfer Systems IPO Contacts and Lead Managers
Contact Details
Lead Managers
Plot No. 75, General Block, MIDC,
Bhosari, Pune 411026
Email: sckadrolli@divgi-tts.com
Tel: +91 020 – 63110114
www.divgi-tts.com
1. Inga Ventures Private Limited
2. Equirus Capital Private Limited


Divgi TorqTransfer Systems IPO Allotment Status will be available on Link Intime's website. To know your allotment status, get ready with your PAN number and click on this link. You may also reach out to Telephone: +91 810 811 4949, E-mail: Divgi.ipo@linkintime.co.in
More Across from our Website
We endeavor to help you to understand different aspects of a company before you invest in the company's IPO, India IPO Trends 2023, New Companies in the Indian share market 2023. To know more information about business overview of each company, here are some suggested readings on company insights for investment – 10 Best IPOs in 2022, Tata Play IPO, Upcoming IPOs, Upcoming SME IPOs.