IPO Malaysia – Investing in the stock market can be a lucrative venture, offering opportunities for individuals and businesses to grow their wealth. One popular method of entering the stock market is through an initial public offering (IPO). In Malaysia, the IPO market has gained significant traction in recent years, attracting both domestic and international investors. In this article, we will explore the ins and outs of IPO Malaysia, shedding light on the process, benefits, and considerations for potential investors.
What is IPO Malaysia Current Scenario
The Malaysian initial public offering (IPO) market witnessed strong momentum in the year 2022. Analyst are expecting the same momentum in 2023. Bursa Malaysia is targeting about 39 IPO listings in 2023 with RM10bil market capitalisation. About 35 IPOs were listed in Malaysian exchanges with RM11.5 billion market capitalisation in the year 2022.
Increasing the listing of companies in exchanges would allow growing small and medium-sized companies to enter the market to get the required capital for their growth and business expansion, especially the ACE Market.
Bursa Malaysia chairman Tan Sri Abdul Wahid Omar said, "Bursa Malaysia will focus on its ongoing Public Listed Companies Transformation Programme to help create a more attractive market and support Malaysia's economic growth. We will also leverage technology and work on innovations to improve customers' experiences with us and better serve them",
IPO Malaysia: A Brief Overview
An initial public offering (IPO) refers to the process by which a private company offers its shares to the public for the first time, becoming a publicly-traded company. IPOs serve as a means for companies to raise capital to finance their growth plans, expansion projects, or pay off existing debts. Investors, on the other hand, get the opportunity to invest in a potentially promising company and benefit from capital appreciation and dividends.
IPO Process in Malaysia
The Securities Commission (SC) serves as the regulatory body overseeing the IPO process in Malaysia. Companies seeking to go public must comply with the guidelines and regulations set by the SC. The IPO process in Malaysia typically involves the following key steps:
Engagement of advisors: The company looking to go public will engage various advisors, including underwriters, lawyers, and auditors, to assist in the IPO preparation.
Due diligence and prospectus drafting: The company, together with its advisors, conducts thorough due diligence to ensure compliance with regulations. The prospectus, which contains essential information about the company, is prepared.
Application submission: Once the prospectus is ready, the company submits its IPO application to the SC, along with the required documents and fees.
Regulatory approval: The SC reviews the application, conducts further assessments, and determines whether to grant approval for the IPO.
Bookbuilding and pricing: In the bookbuilding process, the company and underwriters determine the demand for shares and set the final offer price.
Listing: Upon successful bookbuilding, the company's shares are listed on Bursa Malaysia, the country's main stock exchange.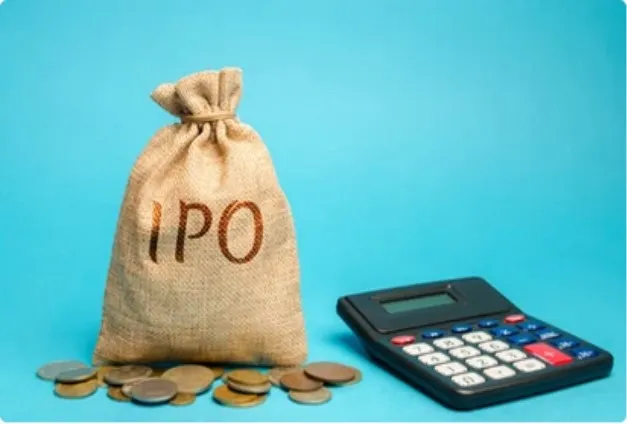 Benefits of IPO Malaysia
Investing in IPOs can offer several advantages to investors. Here are some key benefits of participating in IPO Malaysia:
Growth potential: IPOs often involve young and dynamic companies with significant growth prospects, providing investors with the opportunity to benefit from their future success. Choosing a right IPO will help investors to gain maximum benefit.
Diversification: IPOs allow investors to diversify their portfolios by adding new companies from different sectors and industries. However, it is important to understand the company before investing. Since, these companies are new to the market, it is important to understand the track of financials, leadership, and products or services before investing in the company IPO.
Liquidity: Once a company goes public, its shares become tradable on the stock exchange, providing investors with liquidity and the ability to buy or sell shares easily.
Transparency and accountability: Publicly-listed companies are subject to stringent reporting and disclosure requirements, ensuring transparency and accountability to shareholders. This helps investors to understand the company better before investing further.
Finding a good IPO to Invest
While IPOs can be attractive, finding a good IPO to invest is important for investors. Investors should consider certain factors before investing in the IPO. Here are some key considerations:
Thorough research: Conduct in-depth research about the company's fundamentals, financials, competitive landscape, and growth prospects to make an informed investment decision. We are sharing our analysis about the company through this platform to aware investor before putting their hard-earned money.
Risk assessment: Assess the risks associated with the IPO, such as company background, Company financials, market conditions, industry competition, and regulatory factors.
Lock-up period: Lock-up period is different for different types of investors. During lock-up period certain shareholders, including company insiders, are restricted from selling their shares in the market. This is to avoid share price volatility during the early days of the trading. Be aware of the lock-in period before investing in the IPO.
Long-term view: Investing in IPOs requires a long-term perspective, as it may take time for the company to realize its full potential.

Final Word
IPO Malaysia presents exciting opportunities for investors looking to invest in the IPO Malaysia. However, investing in any asset class is risky and needs a careful analysis before putting your hard-earned money. Again, primary market is more difficult to understand the secondary market and other asset class. Hence, careful understanding the company and the IPO Process in Malaysia is most important to get the benefit out of the IPO.
We are helping in analyzing company to invest in Malaysia with meticulously analyzing every aspect of the company. Keep in touch with us while sharing your feedback in comment box. If you want us to analyze any specific company that you are interested in put them in comment box or share an email with us.
More Across from our Website
We endeavor to help you to understand different aspects of a company before you invest in the company's IPO. Learn all company insights for investment in new companies in the Indian share market 2023. To know more information about company insights for investment, business overview of companies for investment, here are some suggested readings on company insights for investment –10 Best IPOs in 2022, Tata Motors Stock Price, Tesla Stock Price Prediction 2025, Highest Dividend paying stocks, 5 best upcoming IPOs in India.