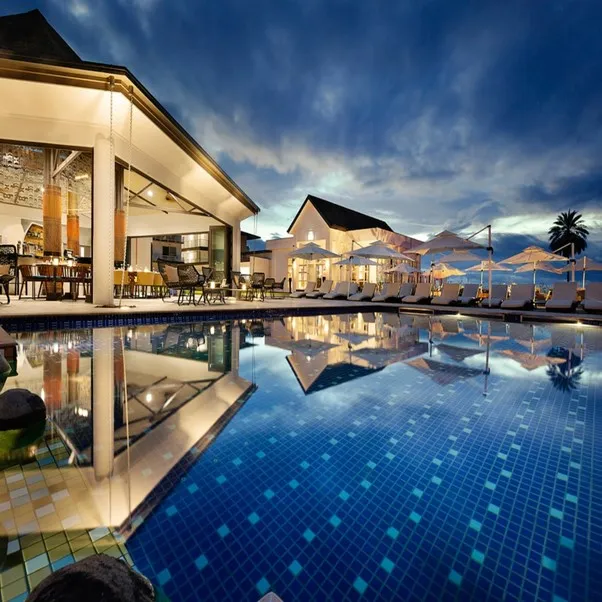 Samhi hotels IPO Review – The Indian hospitality industry is experiencing a significant boom, with a growing demand for quality hotel accommodations. In this thriving market, Samhi Hotels Limited has emerged as a prominent player, offering hotel ownership and asset management services. The company's upcoming IPO presents a unique opportunity for investors to capitalize on the growth potential of India's hospitality sector. This article will delve into the details of the Samhi Hotels Limited IPO, its business operations, financial performance, and reasons to consider investing in this exciting venture.
Samhi Hotels Limited Business Description
Samhi Hotels Limited, established in 2010, has rapidly become a leading hotel owner and asset manager in India. With a diverse portfolio of 25 operating hotels comprising 3,839 keys, the company has a strong presence in 12 key cities across the country, including Delhi, Bengaluru, Hyderabad, Chennai, and Pune. Additionally, Samhi Hotels Limited has one hotel under development in Kolkata, adding another 111 keys to its inventory.
Samhi Hotels IPO Review
The Samhi Hotels Limited IPO is set to open for subscription on September 14, with the closing date scheduled for September 18. This IPO consists of a 100% fresh issue of equity shares, aggregating up to ₹1000 crore. Additionally, there will be an offer for sale (OFS) of up to 90,00,000 equity shares. The price band for the issue is yet to be announced. The IPO proceeds will be utilized for repayment/prepayment/redemption of certain borrowings and for general corporate purposes.
Samhi hotels IPO Details
Samhi Hotels IPO Details
Samhi Hotels IPO dates,
Price and other details
Samhi Hotels IPO Dates
September 14, 2023 to September 18, 2023
Samhi Hotels IPO price range
₹- to ₹- per share
Samhi Hotels IPO Allotment Status and date
Friday, September 22, 2023
Refunds Initiation date
Monday, September 25, 2023
Credit of Shares to Demat Account
Tuesday, September 26, 2023
Samhi Hotels IPO share listing date
Wednesday, September 27, 2023
Samhi Hotels IPO Fresh Issue
₹1200 Cr
Samhi Hotels IPO Offer for Sale
13,500,000 shares of ₹1
(aggregating up to ₹[.] Cr)
Samhi Hotels IPO lot size
Minimum bid For retail investor    
1 lot of – shares
Total Investment of ₹ –
Samhi Hotels IPO Share Face Value
INR 1 per share
Samhi Hotels Share Price Listing on
BSE, NSE Exchange
Share holding pre issue
122,797,231
Samhi Hotels IPO Details
Should I Invest in Samhi Hotels IPO
Rapid Growth and Market Position
Within just 12 years of its inception, Samhi Hotels Limited has established itself as the third-largest hotel owner in India, based on the number of keys. As of September 2022, the company has recorded the fastest growth in terms of the number of keys added per calendar year, outpacing other listed hospitality companies in India. This impressive growth trajectory showcases the company's ability to capitalize on the booming demand for quality hotel accommodations in the country.
Operating Efficiency and Profitability
Samhi Hotels Limited prides itself on its operational efficiency, which enables the company to maximize revenue growth and profitability. The company's hotels operate under long-term management contracts with globally recognized hotel operators, allowing for streamlined operations and efficient utilization of resources. Key indicators of the company's operating efficiency include gross floor area per room, staff per room, and EBITDA margin.
Diverse Revenue Base
One of the strengths of Samhi Hotels Limited lies in its diverse revenue base. The company operates hotels in different segments, including upper upscale and upscale, upper mid-scale, and mid-scale. This diversification across segments, geographies, and hotel operators helps mitigate risks associated with dependence on any specific city, segment, or hotel operator. Some of the marquee names in the company's portfolio include Hyatt Regency in Pune and Courtyard by Marriott in Bengaluru.
Booming Indian Hospitality Sector
Investing in Samhi Hotels Limited IPO provides an opportunity to tap into the tremendous growth potential of the Indian hospitality sector. India's evolving economy, increasing disposable incomes, and rising domestic and international tourism are driving the demand for quality hotel accommodations. With its established presence and strategic portfolio, Samhi Hotels Limited is well-positioned to benefit from this growth and deliver attractive returns to its investors.
Financial Performance of Samhi Hotels
Samhi Hotels Limited has recorded impressive financial performance, reflecting its strong market position and operational efficiency. For the year ending March 2023, the company reported revenue from operations of ₹738 crore. However, the company also reported a loss of ₹338.5 crore during the same period. It is important to note that the company's growth strategy and focus on expanding its portfolio may result in short-term losses but are expected to yield long-term benefits.
Samhi Hotels IPO Financial Information
| | | | |
| --- | --- | --- | --- |
| Period Ended | 31 Mar 2021 | 31 Mar 2022 | 31 Mar 2023 |
| Assets | 2,488.00 | 2,386.58 | 2,263.00 |
| Revenue | 179.25 | 333.10 | 761.42 |
| Profit After Tax | -477.73 | -443.25 | -338.59 |
| Net Worth | -259.28 | -702.63 | -871.43 |
| Reserves and Surplus | -203.12 | -646.47 | -816.18 |
| Total Borrowing | 2,424.40 | 2,597.69 | 2,787.54 |
Samhi Hotels IPO Financial Information Amount in ₹ Crore

Samhi Hotels IPO – Peers
In the Indian hospitality industry, Samhi Hotels Limited faces competition from notable peers such as Chalet Hotels, Lemon Tree, Indian Hotels, and EIH. These companies are engaged in similar lines of business and provide opportunities for investors seeking exposure to the hospitality sector in India.
Samhi Hotels IPO Review – Key Takeaways
The upcoming Samhi Hotels Limited IPO presents a compelling investment opportunity in India's thriving hospitality sector. With its strong market position, rapid growth, diverse revenue base, and operational efficiency, the company is well-positioned to capitalize on the increasing demand for quality hotel accommodations in the country. Investors seeking exposure to the Indian hospitality industry should consider Samhi Hotels Limited as a promising investment option. As always, it is advisable to conduct thorough research and consult with financial advisors before making any investment decisions.
Samhi Hotels IPO Allotment Status & Lead Managers
Lead Manager
Registrar
Jm Financial Limited
Kotak Mahindra Capital Company Limited
Kfin Technologies Limited
Phone: 04067162222, 04079611000
Email: samhihotels.ipo@kfintech.com
Website: https://kosmic.kfintech.com/ipostatus/
SAMHI Hotels Limited
Caspia Hotels Delhi, District Centre Crossing,
Opposite Galaxy Toyota, Outer Ring Road,
Haider Pur, Shalimar Bagh, New Delhi – 110 088
Phone: +91 124 4910 100
Email: compliance@samhi.co.in
Website: https://www.samhi.co.in/index.php
More From Across our Website
We endeavor to help you to understand different aspects of a company before you invest in the company's IPO. Learn all company insights for investment in new companies in the Indian share market 2023. To know more information about company insights for investment, business overview of companies for investment, here are some suggested readings on company insights for investment –10 Best IPOs in 2022, Tata Motors Stock Price, Tata Play IPO, Upcoming IPOs, Upcoming SME IPOs, Tesla Stock Price, Tata Technologies IPO.
mind2markets is in news
Feedstop has mentioned mind2markets website as one of the best site to provide stock analysis and insights about the company to invest in. Keep in touch.
Please comment for any suggestion on the above article.